Dr. David Kurtzman Atlanta GA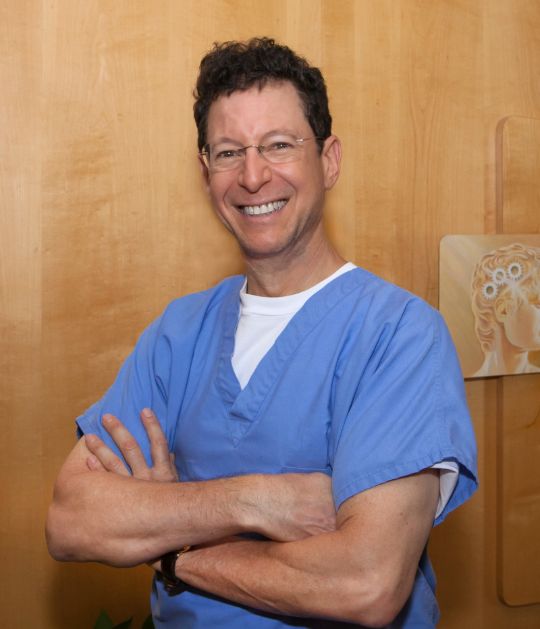 Dr. David Kurtzman is a graduate of Emory University's dental school and is licensed to practice dentistry in the State of Georgia. He is also a fellow in the Academy of General Dentistry and a member of the American Dental Association. Dr. Kurtzman has been in private practice in Georgia since 1982.
Dr. Kurtzman started out with a traditional dental practice providing cosmetic, reconstructive and general dental care to patients in Marietta and the surrounding areas. About a decade ago, he decided to do things differently. He has adopted a holistic approach to dentistry by respecting the mind, body and spirit of each patient according to the personality, health goals and desires of that person. To this end, he has structured his practice to allocate more time for each patient. He listens to each patient, does not rush when talking with patients and emphasizes quality over quantity.
Sleep & Sedation Dentistry
Dr. Kurtzman is passionately committed to treating "hard to treat" or special care patients through sleep & sedation dentistry. He provides compassion and a soothing environment for patients who are developmentally disabled, physically handicapped or have severe medical problems or mild to severe phobias. Utilizing sleep/sedation dentistry, Dr. Kurtzman provides personalized, pain-free treatment for patients in need of special care. He is committed to do whatever it takes to address patients' fears and put them at ease so they can receive the care they need.
Hospital Dental Care
In addition to his hospital dental care work in private dental practice, Dr. Kurtzman serves on the Board of Directors and as a volunteer dentist for the Ben Massell Dental Clinic. The Ben Massell Dental Clinic is a 100 year-old Atlanta charity that provides very low cost dental care to the underserved. When he is not working in dentistry, Dr. Kurtzman likes to work with his hands and enjoys cartooning, calligraphy and music. To stay fit, he scuba dives, skis, jogs and exercises regularly.
If you are looking for a talented dentist who offers personalized, painless sleep/sedation dentistry, please contact Dr. David Kurtzman today to schedule a consultation. We look forward to hearing from you.